October Walk-in Hiring Event
October 17, 2017
Join the excitement!
Argus is pleased to share that we will be hosting a walk in hiring event on Wednesday, October 25th, from 9:00am – 3:30pm. Interviews will be held at our office located at 6408 S. Quebec St. Building 1 in Centennial.
AVAILABLE OPPORTUNITIES
Did you know that Argus staffs every major sporting event and most major concert venues including – the Coliseum and Convention Center, CU, DU, Red Rocks, 1st Bank, Coors Field, Dicks Sports, Fiddler's Green, Ogden & Paramount Theater, Pepsi Center, Sports Authority, Denver Performing Arts Complex, and event parking.
IDEAL CANDIDATES
We are looking for candidates 18 years or older with no felonies or habitual misdemeanors. A good work ethic and a customer first attitude are always encouraged.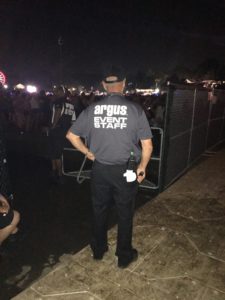 If you attend the event be sure to bring $10 for the CBI background check and banking information for direct deposit details. Finally, two forms of CURRENT photo identification which can include a passport, social security card or birth certificate.
Get the application process started now and click here to apply. For additional information please contact Chris Polizzi at 303-799-1140.
BACK TO BLOG MAIN >>